Certified Inspectors
Gordon McCool and Austin Harper
TREC #5042 & TREC #21257
Licensed home inspectors by the Texas Real Estate Commission (TREC) and a members of the International Association of Certified Home Inspectors (InterNACHI), Affordable Home Inspection has completed thousands of home inspections since opening for business 19 years ago. We specialize in inspecting residential homes and have a knack for helping his customers understand the complexities of the structures and systems in a home they're considering.
INTERNACHI & TREC CERTIFIED HOME INSPECTORS
As TREC members, Affordable Home Inspection follows their guidelines and Standards of Practice in all inspections and uses the reports and forms that TREC requires.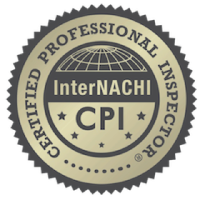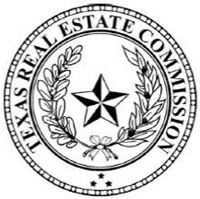 FAMILY OWNED & OPERATED
Affordable Home Inspection consists of licensed inspectors Gordon McCool and Austin Harper.
Gordon credits his wife, a real estate agent, with steering him toward the home inspection business, due to his home repair skills and his interest in working with all types of people. Affordable Home Inspection is a family-owned business, not a large company, and Gordon takes pride in that. His goal is to make sure customers feel like they receive thorough, friendly, and personal service. If more questions occur after the inspection is complete, customers are encouraged to call as often as necessary. Gordon wants every customer to feel like he or she received all the help and information they needed to make the best decisions possible on a purchase or warranty.
Since 1999, Gordon has been providing Austin homebuyers and sellers with comprehensive inspection reports so that they can have successful real estate transactions and feel confident about their important decisions. Affordable Home Inspection prides themselves on their lasting relationships with clients and their ability to provide their services at a rate that works for everybody. By utilizing advanced techniques such as Thermal Imaging and Zip Level Foundation Measurement in every inspection, an Affordable Home Inspection goes above and beyond what you expect from a home inspection. If your roof is inaccessible, many inspectors would not inspect it. However, Affordable Home Inspection has drone capabilities so if your roof has a steep pitch or is unsafe, it can still be inspected with drone video.
When he's not inspecting homes, Gordon loves to take to the air and water as a licensed pilot and scuba diver. He's also a musician, who enjoys playing instruments in his church band.
Austin Harper has been inspecting with Affordable Home Inspection for four years. He grew up in the real estate industry, with a real estate agent as a mother. With a background in sales, his analytical and detail oriented personality has proven to be the right temperament to be successful at inspecting homes and explaining his findings to clients in a friendly, personable manner. Austin enjoys adapting new techniques and technology to the home inspection process in order to provide the best inspection possible.
In his spare time, Austin is either spending time with his family or working on his Jeep or car, which is his favorite past time. Similar to inspecting homes, he loves diagnosing issues with cars and modifying them to perform optimally.
With Affordable Home Inspection, you know that your potential new home is in the hands of a knowledgeable, experienced home inspector who has been serving his community for almost two decades. By offering quality home inspections at affordable rates, we enjoy helping families achieve the American Dream when they purchase the home that is best for them.
CONTACT US TODAY!
Gordon Mccool - TREC #5042   |   Austin Harper - TREC #21257
Let Affordable Home Inspection help you take the worry, extra time, and expensive unknowns out of the homebuying process, so that you can focus on the exciting parts.